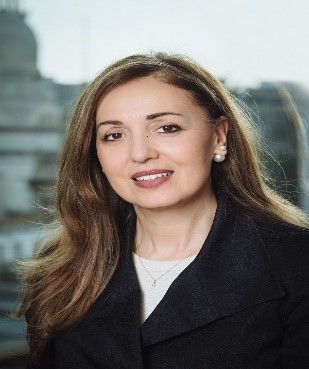 Mrs. Leila Farah Mokaddem
Non-Executive Board Member
Mrs. Leila Farah Mokaddem was appointed in January 2021 as Director-General Southern Africa of the African Development Bank (AfDB), covering 13 countries in the region. Prior to that, Mrs. Mokaddem was the Country Manager and Resident Representative of the AfDB in Morocco and in Egypt from 2014 to 2020.
She occupied the position of Regional Resident Representative in Dakar, Senegal, from 2011 to 2013.
She started at the AfDB in 2002 as head of financial institutions, where she supported financing and capaciting financial institutions across Africa, including regional commercial banks and capital market development. She designed innovative financial solutions for Africa, including the African SME Guarantee Fund, AfDB trade finance Initiative, and the women in the business initiative.
Mrs. Mokaddem Led the origination of and managed multi-billions investment portfolios in 35 African countries, in particular in the infrastructure and financial services sectors.
Prior to AfDB, she was the long-term fiscal advisor to the IMF. She started her career at the Ministry of Economy of Tunisia and has an MBA degree in Finance and International trade, respectively.
She was a Board member of the West Africa Development Bank and Microfinance Advans Holding, and is sitting on the Board of Afreximbank.