Banque du Caire…Banque for a Purpose
Since the appointment of the new board in January 2018, Banque du Caire (BDC) has undergone a transformation journey with the objective to capitalize on all business segments, promote financial inclusion and leverage its solid range of products and services. This transformation has not only enhanced our financial performance, but also has resulted in creating shared value to our stakeholders.
Our banking legacy of more than 6 decades gave us leverage to completely revamp our day-to-day operations through a comprehensive strategy that aims at transforming Banque du Caire into a client-focused organization with sustainable financial performance while maintaining the reliable and strong relationship with our clients that BDC has always been proud of.
Parallelly, we took the decision that our transformation must happen in a responsible manner, turning BDC into a purpose-driven organization that promotes sustainable banking practices and takes into consideration its social, environmental, and economic impact with the commitment to create value for all its stakeholders.
Our holistic transformation paved the way to the development of an evolving sustainability framework that reflects our Economic, Environmental, Social, and Governance (EESG) impact, while adhering to our Digitization strategy and maintaining a solid and sound governance structure.
Our Sustainability Approach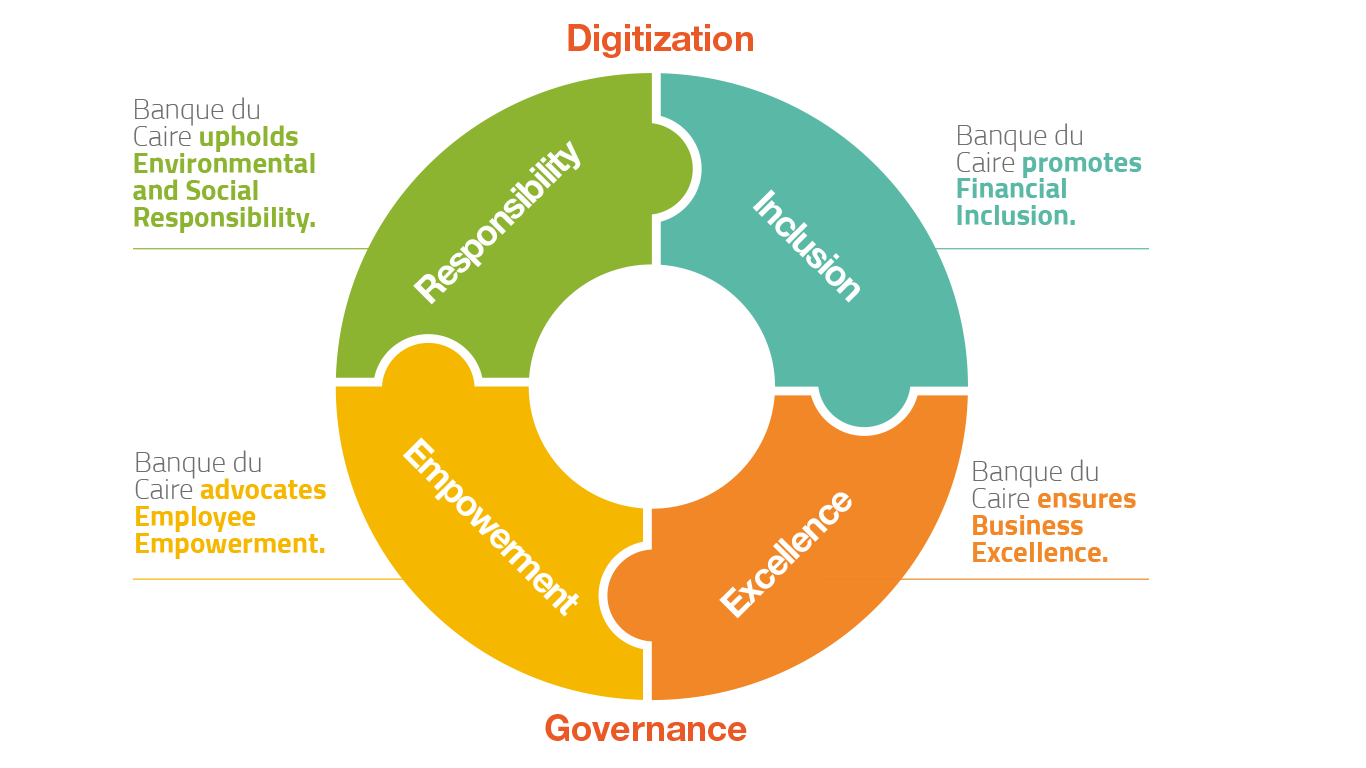 BDC's support for both national and international frameworks to facilitate a sustainable banking ecosystem have also been highlighted throughout the report. The bank's efforts to be affiliated with the UN SDGs, the national SDS Egypt Vision 2030, the Egyptian Exchange Index and the UN Global Compact are all unveiled within the report.
The BDC is pleased to be embarking on this new journey of sustainable development, in which our efforts to be banking responsibly will continuously evolve. We look forward to sharing with all our stakeholders our future efforts and progress.